The 19th Session of SINOPEC CAPITAL Forum was held in Sinopec Capital Co., Ltd on the afternoon of June 15. Mr. Jin Zhijun, Member of Chinese Academy of Science (CAS), President of Energy Institute of Peking University, Senior Member of Sinopec Group Sci-Tech Committee, was invited to give a lecture on "Technological Innovation and the Future of the Industries".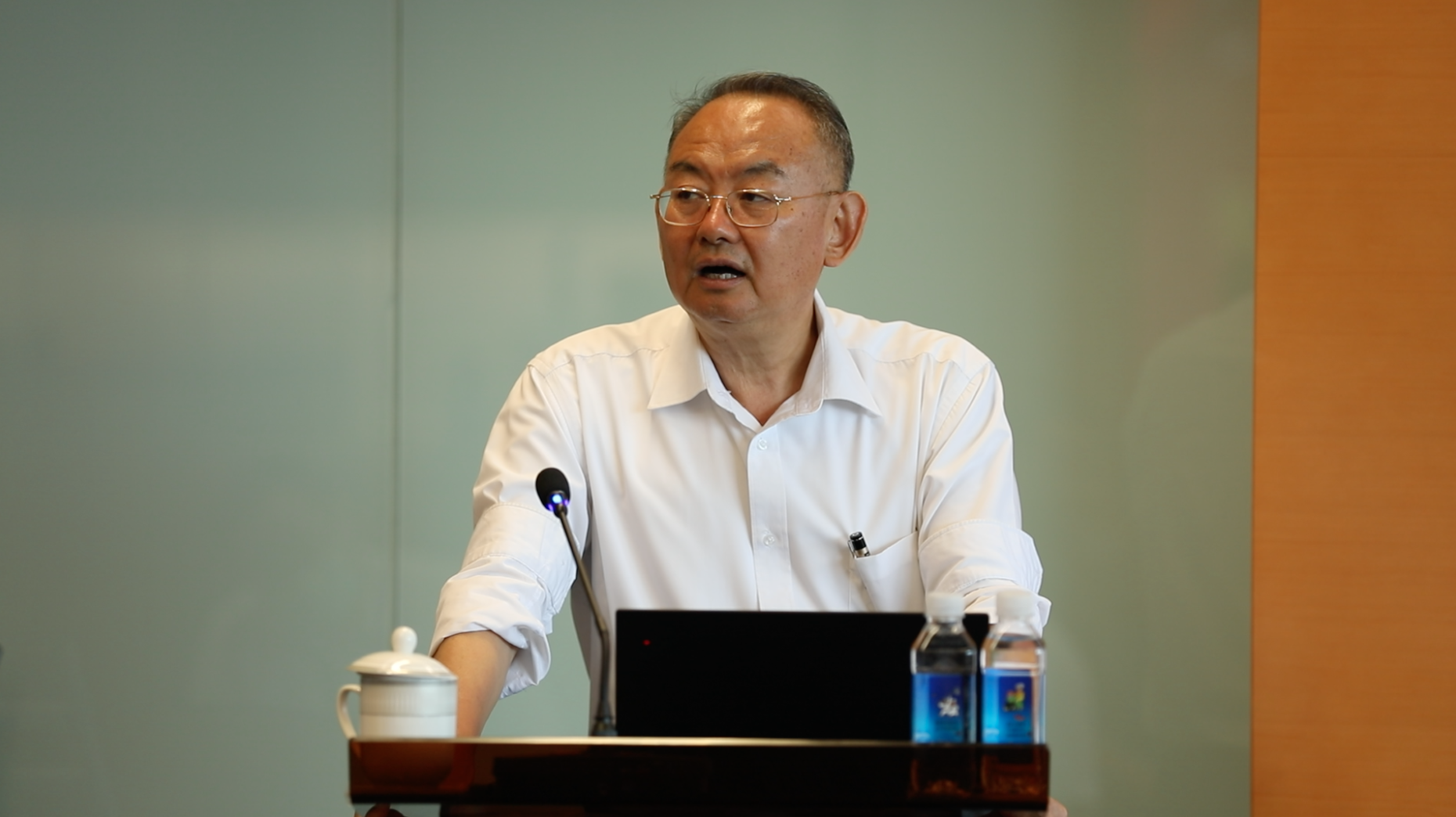 From the perspectives oftechnological innovation and the future of the industries, Mr. Jin Zhijun focusedon high quality development promoted by technological innovation, as well asthe transformation and development of energy companies against the backgroundof global energy developing trend and technogical innovation. He introduced theexperience and achievement of Huawei's research and innovation. And also, hehighlighted the role of technological innovation in the progress of oilindustry's upgrading from "development mainly relying on resource consumption" to "development with low cost and high efficiency".Sharing his thoughts on China's targets to peak carbon emissions before 2030and to achieve carbon neutrality before 2060, he analyzed the trend oftransition from fossil energy to non-fossil energy and its impetus forpetrochemical industry. Finally, he gave his advice on Sinopec Capital's strategyon clean and smart energy.
Mr. Huang Wensheng, Chairman and Party Secretary of Sinopec Capital Co., Ltd., expressed his welcome and thankfulness for Mr. Jin Zhijun. He said that the energy expert's illustration on technological innovation and the future of energy industry is of great help in guiding Sinopec Capital's investment layout of new energy and low carbon economy. He also hoped that Sinopec Capital could enhance communication with Energy Institute of Peking University, jointly promoting the energy technology development, and the clean energy transition.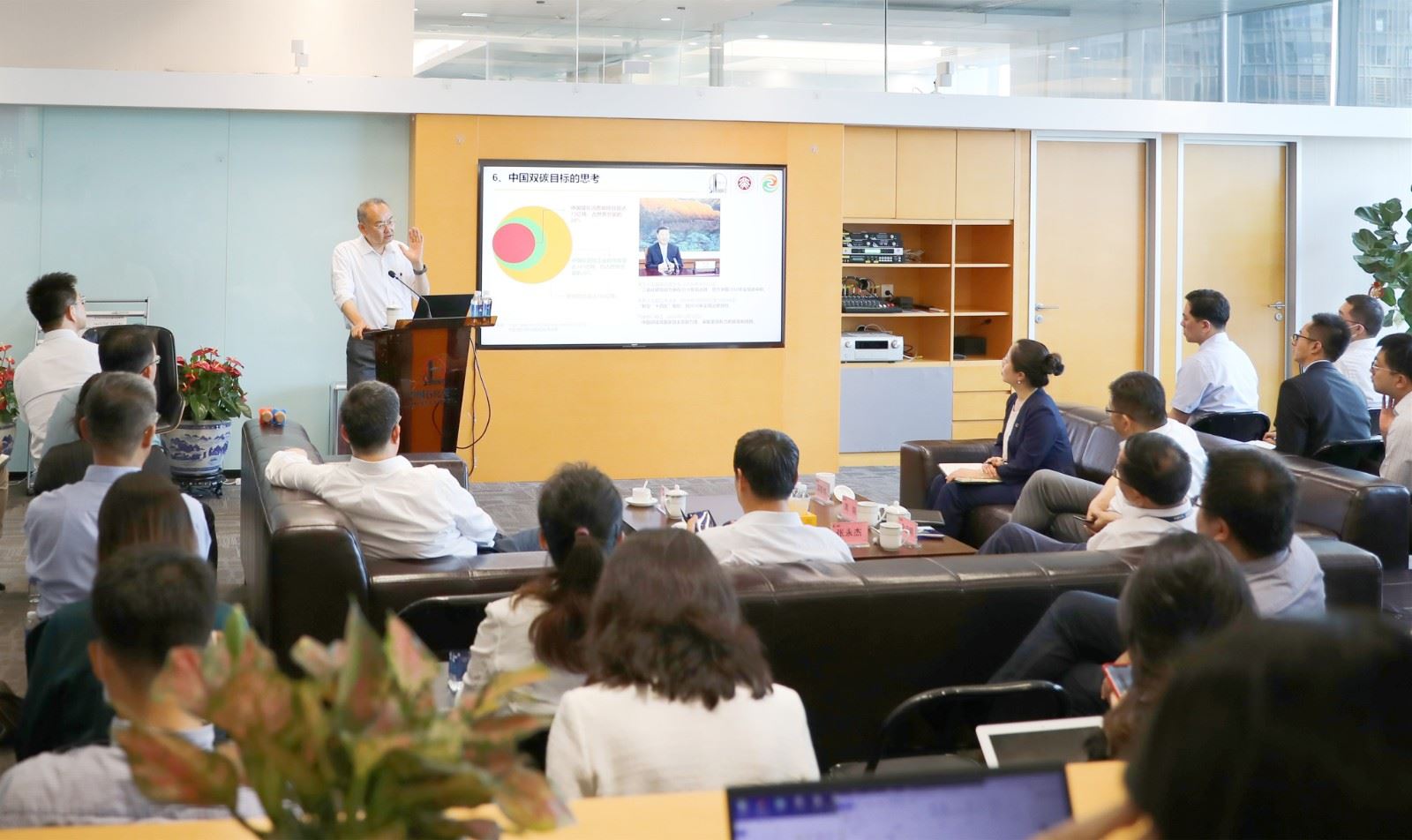 Colleagues from SBU of Capital Management and Financial Services, Finance Department of Sinopec Group, Sinopec International Petroleum Service Corporation, Finance Department of Sinopec Corp and all staff of Sinopec Capital also attended the forum.