Quoting Sinopec Chairman Zhang Yuzhuo, "brand competition represents an important arena for big nations to play in economic competition, the brand revolution underpins the new development paradigm, and brand-building is the key to a company that will last forever. "
Recently Sinopec Brand Department invited 23 subsidiaries of the Group to talk about the importance of brand building and share the best practice in the integration of branding with business. 
Check out below what Mr. Huang Wensheng makes of it.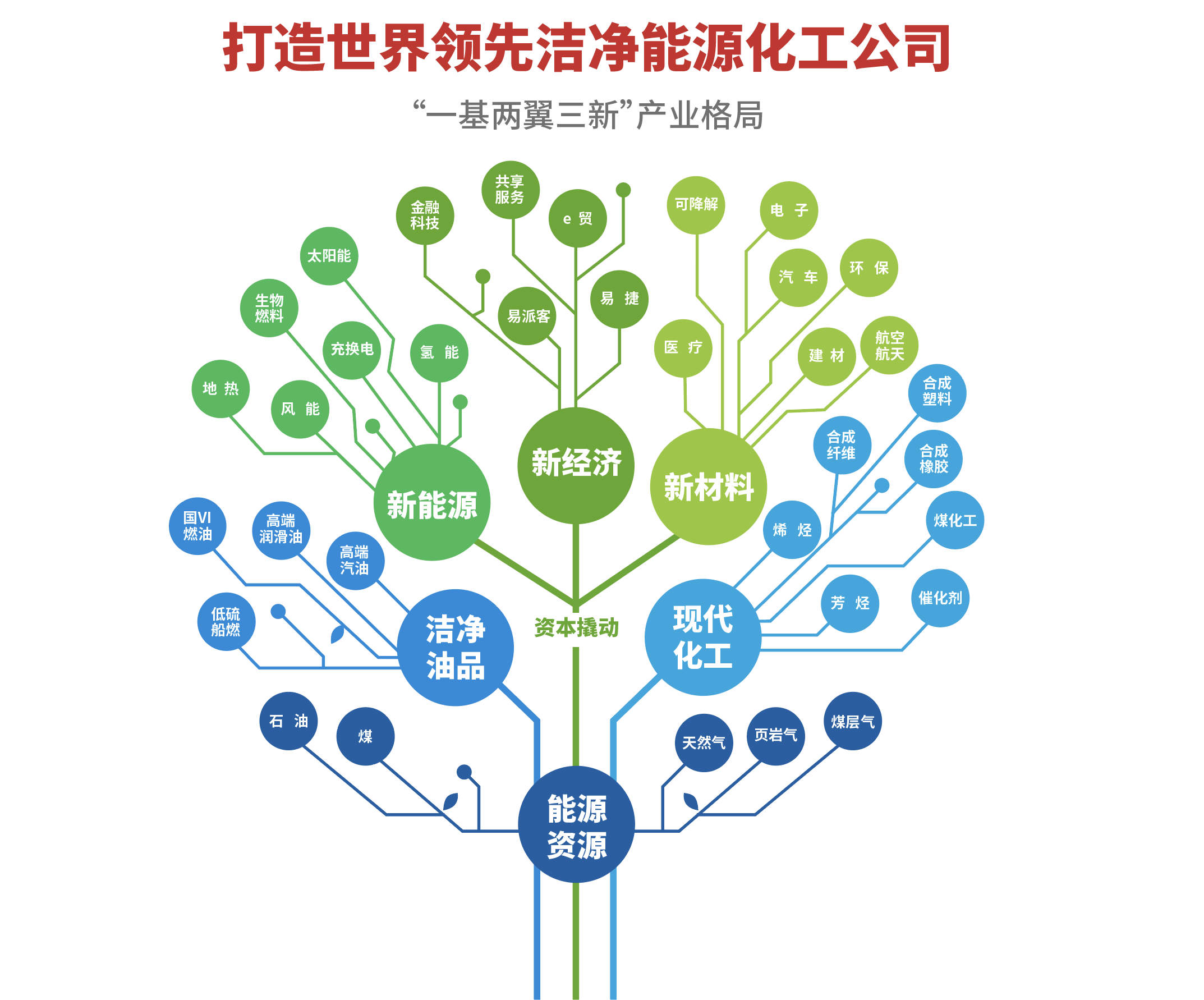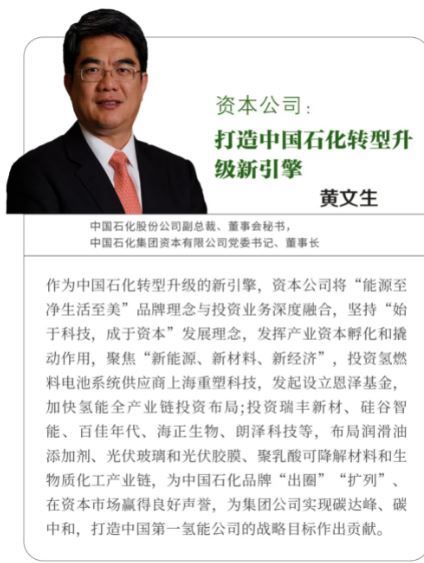 Sinopec Capital
New Enginefor Transformation & Upgrading 

Huang Wensheng

Vice President and Board Secretary of Sinopec Corp.,

Chairman and Party Secretary of Sinopec Capital Co., Ltd. 
Serving as the new engine for Sinopec's transformation and upgrading, Sinopec Capital values the deep integration of investment activities with the brand concept of "Cleaner Energy Better Life". Guided by the development philosophy "Founded in Technology, Advanced by Capital", Sinopec Capital has engaged capital investment to incubate and catalyze the industrial development in new energy, new materials and new economy, The Company stepped up its effort across whole hydrogen value chain through investment in Shanghai-based REFIRE the fuel cell system supplier and launch of Enze the Innovation Fund. In the meantime, We are forging ahead with lubricant additive, PV glass and PV film, PLA degradable materials and biomass chemical value chain through investment in Richful, Guigu Intelligence, Bbetter Film, Hisun Biomaterials and LanzaTech. While supporting Sinopec to expand the brand influence in the public and build corporate reputation in the capital market , the Company is contributing to fulfilling the goals of Sinopec in peaking carbon emissions, achieving carbon neutrality and building China's No.1 Hydrogen Company.