The 1st Annual Meeting on Financing Green Technologies was held in Tongzhou District, Beijing Municipal Administrative Center, on May 16th 2021. The meeting attracted many academicians, experts, investors and researchers from nearly 100 companies and institutions to discuss on the topic "Green Technology Innovation Guided by 2030·2060 Targets"
Against the backdrop of Dual Circulation of the domestic and international economic cycles reinforcing each other and guided by China's targets to peak carbon dioxide emissions before 2030 and achieve carbon neutrality before 2060, Mr. Huang Wensheng, Vice President and Board Secretary of Sinopec Corp., President of Sinopec Group SBU of Capital Management and Financial Services, Chairman and Party Secretary of Sinopec Capital Co., Ltd. shared his observations in the opening speech on how to engage capital investment and financing serve as the catalyst and incubator for green technology innovation.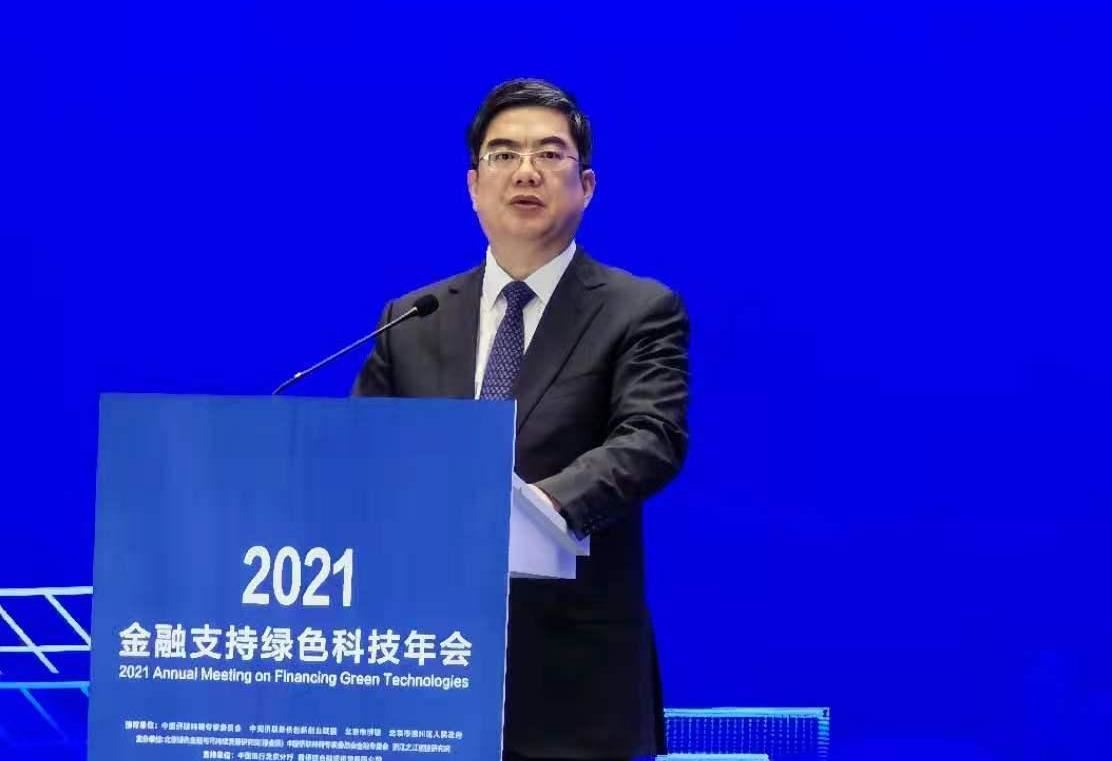 In his opening speech, Mr. Huang emphasized that sci-tech innovation serves as the key to navigating the changing situation, facilitating the domestic circulation and sharpening the new competitive edge of China in the international circulation. Energy companies and energy sector shall be driven by technologies, bold in transformation, and agile in crossover development. They are expected to build new core competitiveness by expediting the innovation and industrialization of advanced energy-saving technologies, new energy and decarbonizing technologies.
In his speech, Mr. Huang introduced Sinopec's vision of "Building a World-Leading Company in Clean Energy and Chemicals", the original aspiration and mission of Sinopec Capital, and its investment moves focusing on five emerging strategic industrial sectors, including new energy, new materials, energy-saving and environmental protection, advanced smart manufacturing, big data and artificial intelligence. In addition, by telling success stories of Sinopec Capital in investing in advanced energy-saving technologies (LanzaTech), green energy transformation in mobility (REFIRE), and PV glass and film sector (Bbetter and Guigu Intelligence), Mr. Huang shared the best practice of Sinopec Capital in promoting the benign integration of financing, sci-tech innovation and industry, and empowering low-carbon, green and sustainable development.
In his conclusion, Mr. Huang underlined that capital investment and financing play increasingly important roles in green technology innovation and industrial growth amid China's energy transformation and in light of climate change. "If you want to go fast, walk alone; and if you want to go far, walk together." All the stakeholders are expected to work together and create synergy where finance and industry complement each other, with an aim to deliver the targets of peaking carbon emission in 2030 and achieving carbon neutrality in 2060, as well as building a community with a shared future for mankind.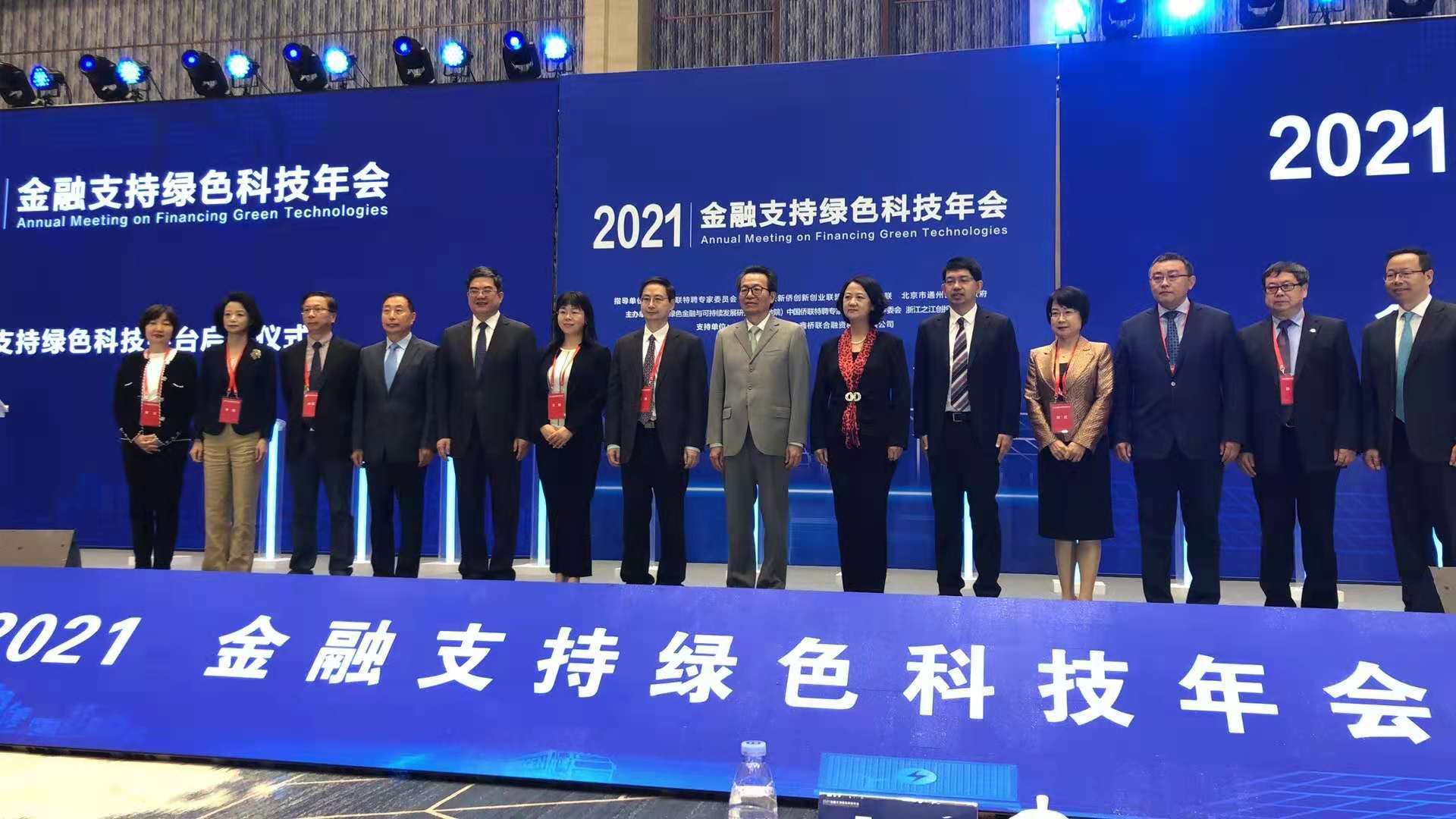 At the Annual Meeting, Mr. Huang Wensheng also witnessed the launch of Financing Green Technology Platform.