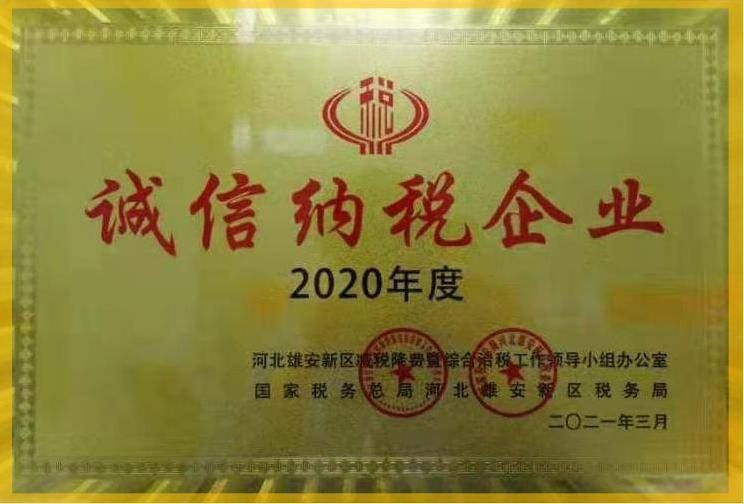 On the recently-concluded 2020 Xiong'an New Area Commendation Ceremony, Sinopec Capital was awarded Top Corporate Taxpayer for its credibility, setting a record of winning the award for 3 consecutive years.  
It is the sacred duty and grand honor for every company to pay taxes in accordance with law and credibility. Environmental, social, and governance (ESG) criteria are a set of preconditions for Sinopec Capital to use while screening potential investments. In compliance with the ESG concept, we endeavor to create value for the sustainable socio-economic development, while realizing our long-term and considerable investment reward. Since July 2018 when Sinopec Capital built its presence in Xiong'an New Area as the 1st State owned capital investment and operation platform, the Company has been promoting the corporate brand as a good taxpayer that operates with credibility and meets legal compiliance. We have been committed to tax declaration in timely and correct manner, fulfilling the tax-paying responsibility through concrete actions, and demonstrating our resonsible and law-abiding coroprate citizenship for the development of Xiong'an New Area.  
Looking into the future, Sinopec Capital will continuously operate and pay taxes according to law and fulfill its CSR obligations. The Company remains committed to Xiong'an New Area while contributing to a benign business environment of integrity. As 100th anniversary of Communist Party of China comes, the Company is poised to embrace the Centenary celebration with excellect performance!