On December 18th, 2020, Sinopec Capital Annual Forum was held in Beijing. Themed with "New Opportunities New Advances", the Forum aims to deepen the learning and implement the spirit of the 5th Plenary Session of 19th CPC Central Committee and Central Economic Work Conference, featuring a new development stage, new development philosophy, and new development dynamic. The Forum pursues the vision and new development pattern of Sinopec in building the world-leading clean energy and chemical company and "One Foundation, Two Wings and Three Growth Points", taking an outlook on the underlining trend of economic growth, sci-tech progress, integration of industry and finance, and discussing the thinking of the 14th Five-year Plan and high-quality economic growth. As the world is undergoing momentous changes unseen in a century, we must foster new opportunities amid challenges and make new advances amid changes. About 80 attendees were present on the Forum, including the delegates in the fields of industry, investment and academia home and abroad, and representatives from Sinopec Group and its subsidiaries. Over 1600 online viewers joined the Forum via live video streaming. At the forum, the attendees gained deep-dive learning from each other by sharing views on the macro-economy, industrial mega-trend and investment areas in new energy, new materials and new economy, with Sinopec's vision and development pattern widely communicated and industrial-finance partnership strengthened.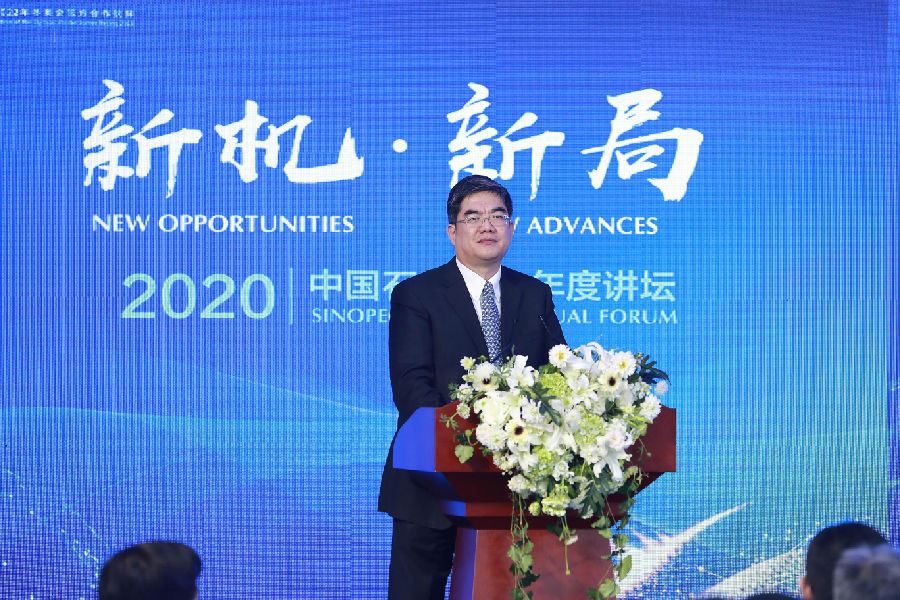 Amid the unprecedented opportunities and challenges facing energy and chemical industry, Sinopec Capital has been, since its establishment, earnestly implementing the instruction by General Secretary Xi Jinping that "finance is lifeblood of real economy" and "serving the real economy is the bounden duty and purpose of the financial sector and the fundamental way to guard against financial risks". Bearing in mind its original aspiration and mission of serving as Sinopec's new engine to foster new momentum for transformation and sustainable development, Sinopec Capital focuses its main responsibility and principal operations, identifies strategic investment opportunities through financial investment, and works with the partners from leading private companies the technology companies, with an aim to serve the real economy, promote sci-tech innovation and support the invested companies to achieve burgeoning growth and value creation. Sinopec Capital remains committed to explore new development frontiers and value chain for Sinopec Group, so as to foster new opportunities while making new advances.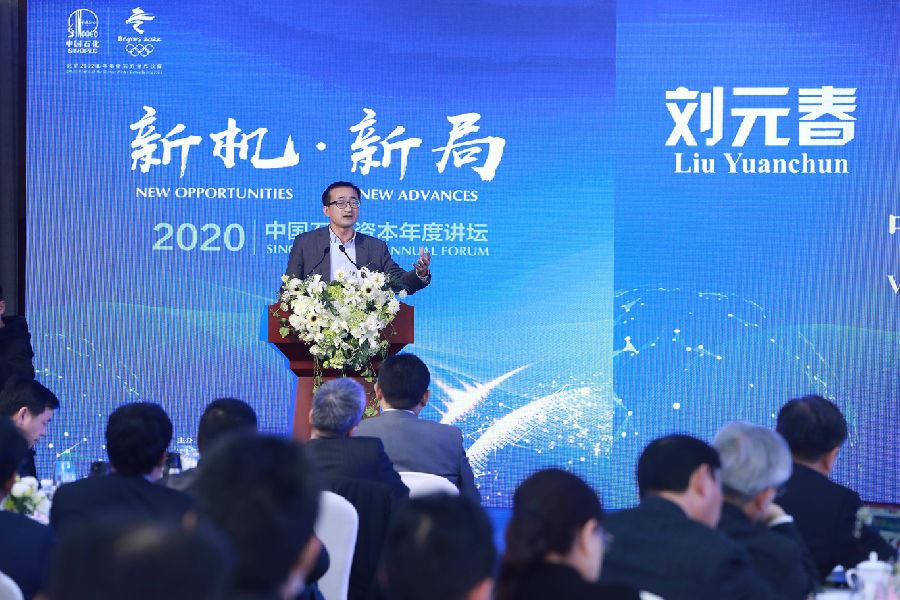 Four invited keynote speakers shared the podium on the forum. Mr. Liu Yuanchun, Vice President of Renmin University of China, provided his views on future economic picture, analyzed the economic momentum of stable recovery under the impact of COVID-19 and strategic window to be captured by China. In his economic outlook for China in 2021, he provided three theme subjects, including continued economic recovery, the shift from unconventional expansion policies to conventional expansion policies, and short-term supportive policies and mid-term approaches for China's new development dynamic.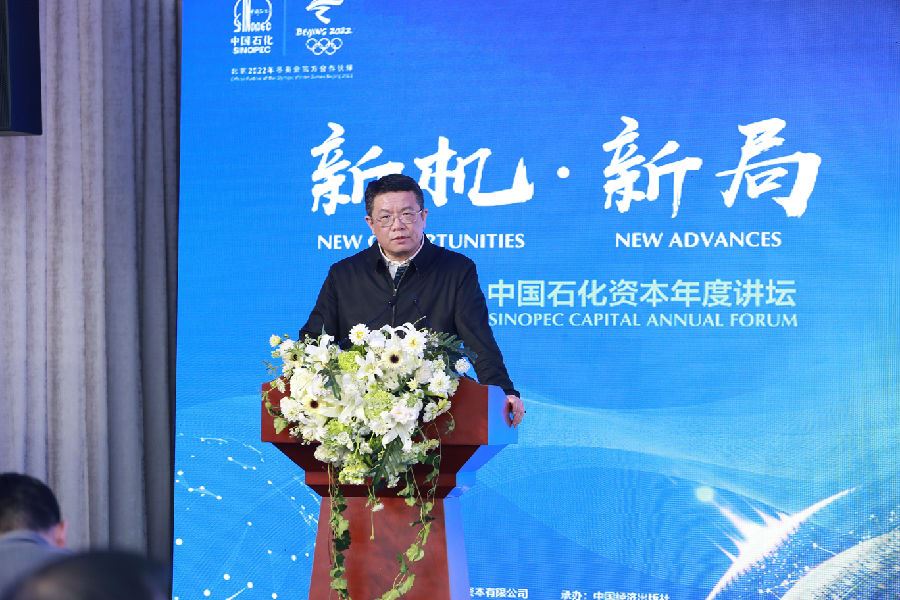 Mr. Liao Li, Executive Associate Dean of the PBC School of Finance at Tsinghua University (Tsinghua PBCSF), gave a speech titled "Fintech: Development and Innovation". Mr. Liao elaborated the rapid growth of Fintech in the past decade and pointed out that finance serves as both lifeline for economic operation and pillar industry for different regions and areas. The comprehensive rise of Fintech in China, the quickened transition of global conventional finance, the second-round demographic dividend, growth of alternative data and digital currency are the driving force for Fintech development. In the meantime, Fintech strengthens the relations among countries and regions, and the capacity of financial services in serving the real economy highly depends on technology force. Fintech is supporting the urban development in emerging markets while the emerging market will leverage Fintech to upgrade their status as the financial center.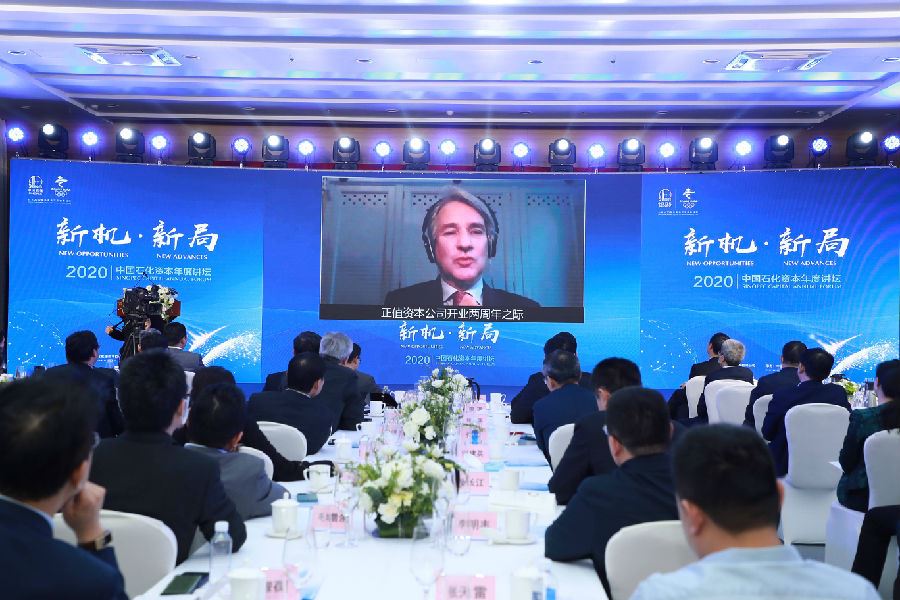 Mr. Nick Garner, Managing Director of Sinopec Capital Europe Investment Team, joined the keynote session via video connection. He presented his views of the global risks and opportunities for investment and value creation and looked at new energy and hydrogen markets from a European perspective. He pointed out that energy transition is vitally important to China and the world and is especially important to Sinopec with both opportunities and challenges. As one of the largest hydrogen producers in China, Sinopec takes it as strategic transition approach to build presence in hydrogen market. In the meantime, "Green hydrogen" produced by the electrolysis of water is a key technology already developing significant markets in Europe and closely aligned with the strategic objectives of China, boding well for good investment and value creation potential. 
 
Mr. Tian Lihui, Executive President of Nankai University Institute of Finance and Development, gave a speech titled "Orderly Capital Development and Effective Industrial Investment under New Development Dynamic". He briefed the global risks and return facing investment area and the benign investment environment in China, shared his observations on asset portfolios and investment thinking, and proposed the investment philosophy of "focus on principal operation, contribute to the nation, make down-to-earth investment and achieve sound growth ".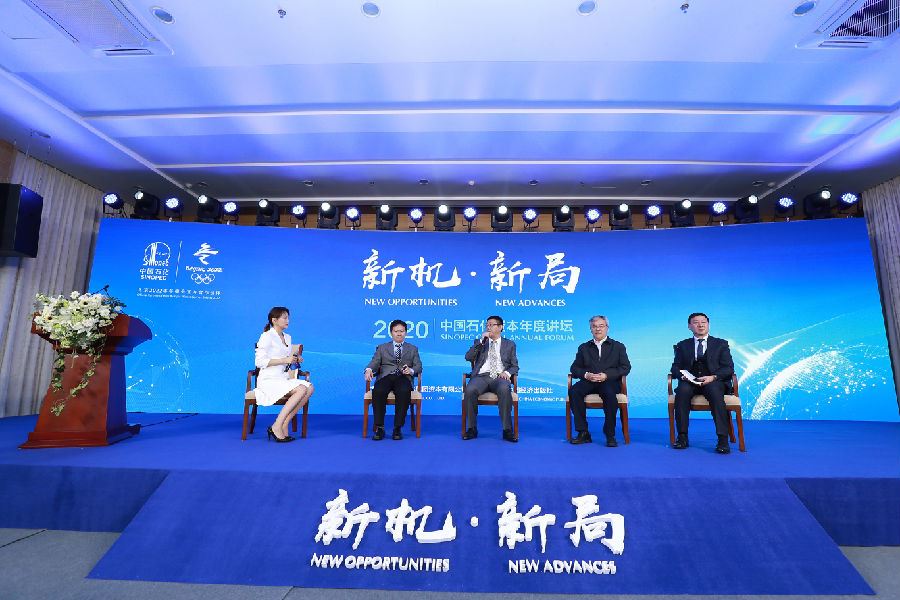 In Panel Discussion between Capital and Industry, Mr. Fan Yongwu, President of Co-Stone Asset Management Co.,Ltd., Mr. Gao Ling, Chief Investment Officer of Sinopec Capital, Mr. Chu Jian, Founder of SUPCON Group, Founder and President of Ningbo Industrial Internet Institute, and Mr. Lin Jinxi, Chairman of Changzhou Almaden Co., Ltd. and Chairman of Fengyang Guigu Intelligence Co., exchanged views on capital market scenarios, smart manufacturing, and new energy. Taking Sinopec Capital as example, the four panelists discussed on how to navigate investment focus for strategic opportunities, how to catalyze technology innovation with capital resources, and how capital supports invested companies through deepening integration between the industry and financial sector.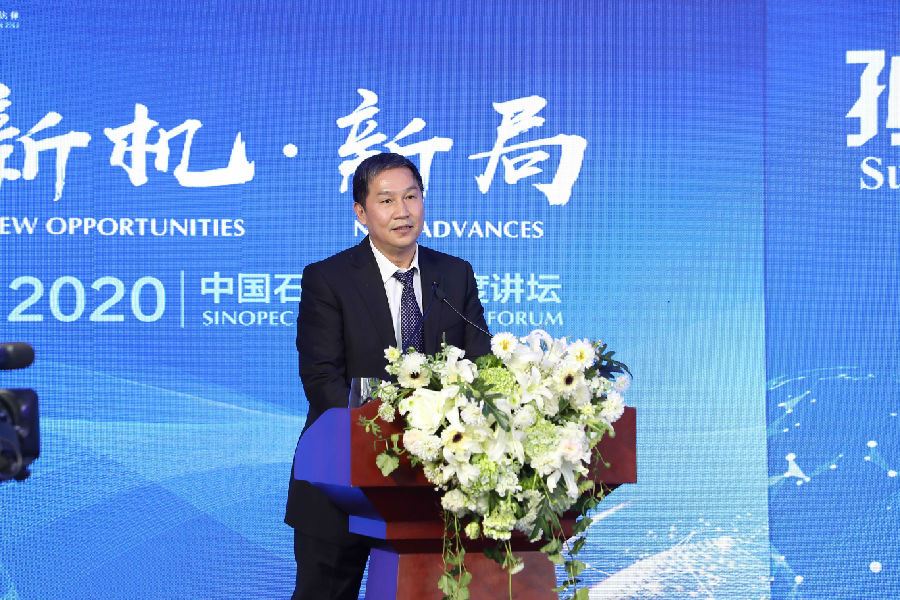 In his summary remarks, Mr. Sun Mingrong, Vice Chairman and President of Sinopec Capital, reaffirmed the Company's commitment under the guidance of Sinopec Group to apply the new development philosophy and the corporate values of entrepreneurship, innovation, and value creation. Aiming to be stronger, better and bigger, Sinopec Capital is forging ahead with high-quality growth to make further contributions in building the world-leading clean energy and chemical company.