On June 22nd, Chairman and Party Secretary Zhang Yuzhuo of Sinopec Group and President Ma Yongsheng held video discussion with Mr. Chen Gang, Member of the Party Committee and Vice Governor of Hebei Province, Secretary of the Party Working Committee and Director General of Management Committee of Xiong'an New Area. Both sides exchanged views on the topics of comprehensive energy utilization, financial reform and key projects, expressing the goodwill to expand pragmatic cooperation in all aspects and at all dimensions.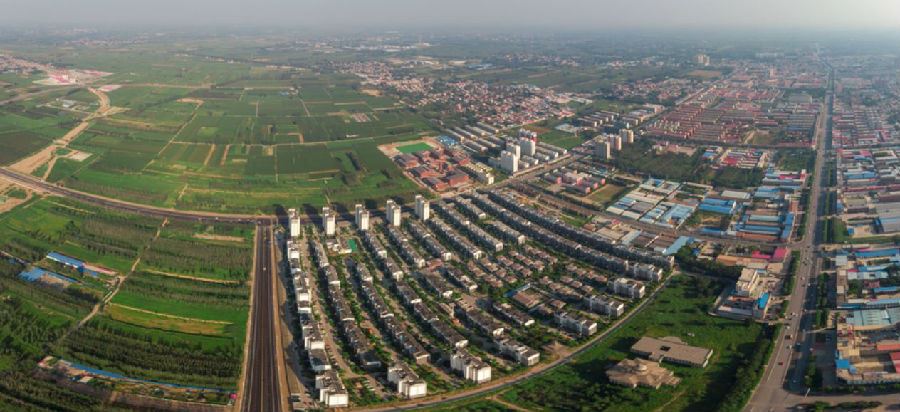 Guided by the plan of "Serving Xiong'an, Building Xiong'an and Upgrading Petrochemical Industry" , Sinopec Group set up Sinopec Capital Co., Ltd. in Xiong'an New Area in July 2018. Serving as the first capital investment platform launched by the State owned company in Xiong'an New Area, Sinopec Capital plays an important and leading role in the public society. The Company is committed to upgrade Xiong County Model to Xiong'an Model featured with the development outlook of "geothermal energy plus+". Sinopec aims to increase heating area to 7 million square meters to cover Xiong County and Rongcheng County, including 11 villages and benefiting over 70,000 households. The Group advances with the heating pipeline and expects to supply heating energy through Erdos-Anping-Cangzhou pipeline when the pipeline is operational. 
It is reported that Sinopec Capital will further play its role in fostering new momentum as a new engine for the transformation of Sinopec through strengthening and expanding capital operation and financial services. The Company aims to become China's leading and world-prestigious industrial capital investment company, build four open platforms for Sci-Tech innovation, including high-end fine chemical materials platform, flexible enzymolysis platform, gene-recombination biochemical material platform, and plastics recycling platform, foster strategic presence in emerging industries and incubate advanced technologies. The Company focuses on the five areas of new energy, new materials, energy-saving and environmental protection, advanced smart manufacturing, big data and artificial intelligence. 
In the meantime, Sinopec Star Co., Ltd., a subsidiary of Sinopec Group, will continue to expand its "geothermal+" market and develop Xiong County model into a green, smart, innovative "Xiong'an Model". It endeavors to increase the heating area to over 22 million square meters by 2025, establish Xiong'an New Area International Geothermal Energy Utilization Center and contribute to building Xiong'an New Area into a model city of ecological development in the new era. 
Zhang Yuzho said, the plan for developing Xiong'an New Area is a significant decision-making and requirement in line with the Communist Party of China (CPC) Central Committee with Comrade Xi Jinping as the core. It is also a thousand-year project and State affair. With an international vision and positioned on a high dimension, Xiong'an New Area has achieved significant and phased results in all aspects at international standard and in high quality. The experience and practice of Xiong'an model is worth learning for Sinopec. In the past three years, Sinopec has followed through the important instructions of General Secretary Xi Jinping and implemented the decision-making and requirements of CPCCC to support Xiong'an where Sinopec Capital and Sinopec Green Energy Geothermal Development Co.,Ltd. were both registered. Looking forward, Sinopec will shoulder its responsibility of SOE to unleash Sinopec Capital's function as the new engine for transformation and shore up the growth of advanced and high-tech industries. The Group will promote "geothermal plus" heating supply business and develop geothermal development and utilization into a green-growth showcase project. Sinopec will fully leverage its advantages in resources, technologies and talents, and carry out holistic cooperation with Xiong'an to contribute new value to the quality growth of Xiong'an. 
Chen Gang thanked Sinopec for its valuable support. He said, since the establishment of Xiong'an New Area, Sinopec has provided lavish support to Xiong'an in energy planning, geothermal development, financial business growth and project cooperation, all of which fully demonstrated the political stance and sense of responsibility of a State owned company. At current, all the projects are ongoing in full swing, with towers and cranes erected everywhere in Xiong'an. A beautiful painting named Xiong'an has been unfolding. There are huge potential and promising future for Xiong'an and Sinopec. Both sides are expected to expand cooperation, set up regular coordination mechanism, focus on non-capital function of Beijing to support high-tech and advanced new industries. Deepening and pragmatic cooperation is encouraged in scientific innovation, new materials and technologies, life science, energy utilization, investment and fund-raising, etc. Both sides will be teamed up to explore innovation and build highly developed socialist modern city. Xiong'an New Area will continue its support to Sinopec by providing benign environment and conditions. 
Group President and Deputy Secretary Ma Yongsheng, senior executive Lei Dianwu, Corporate Vice President and Board Secretary as well as Sinopec Capital Chairman Huang Wensheng, Mr. Tian Jinchang, Deputy Secretary of the Party Working Committee and Deputy Director General of Management Committee of Xiong'an New Area, and Mr. Wu Haijun, member of the Party Working Committee and Deputy Director General of Management Committee of Xiong'an New Area were present at the meeting.