On September 11th, Mr. Huang Wensheng, Vice President and Board Secretary of Sinopec Corporation, President of Sinopec Strategic Business Unit of Capital and Financial Services, Chairman of Sinopec Capital Co., Ltd., visited the R&D center of Re-Fire Headquarters.
Robin Lin, Chairman and CEO of Re-Fire Technology, briefed on the break-through in key technologies, the R&D achievement and global business update and presented PRISMA FCS, FC controller, galvanic pile, 49t heavy-duty tractor-truck and 8.5m business vehicle.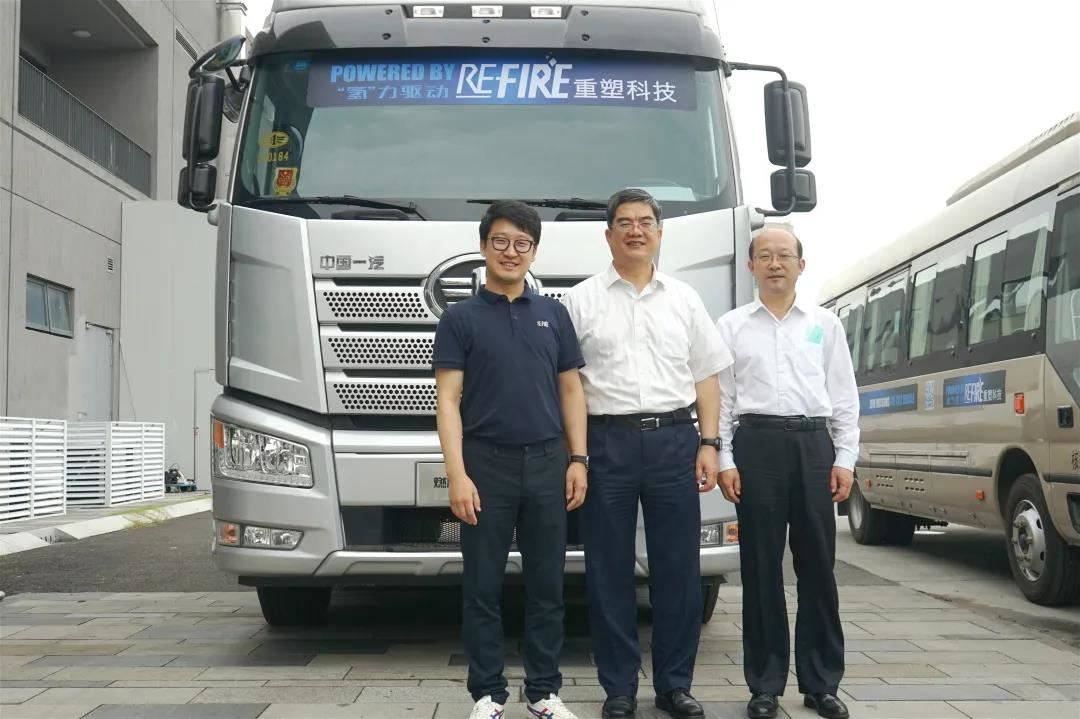 Chairman Huang visited hydrogen refueling station, observed in-station FCV refueling and the market influence  of Re-Fire. So far the technology of Re-Fire has been applied to 40% of FCVs in the Chinese market, covering Yangzi-River-Delta, Pearl-River-Delta, Central China, North China, including 5 provinces and 11 regions nationwide. In addition, the technology of Re-Fire has also been applied in the overseas business vehicle market, with global presence continuously built in USA, Japan, Germany, Malaysia, etc. and a total driving mileage of over 36 million kilometers.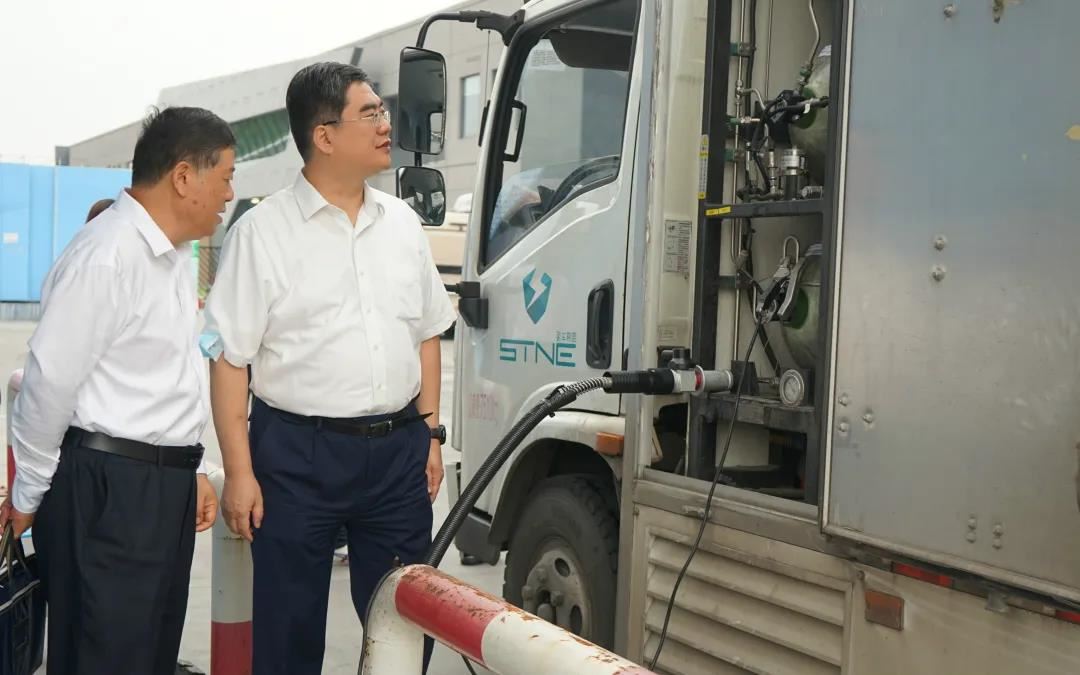 Sinopec boasts rich expertise in hydrogen production and application, with the world second largest transportation infrastructure. Based on the extensive network of 30,000 refueling stations, Sinopec is committed to build comprehensive and smart service system featured with tailor-made refueling services of refined oil products, CNG, electricity and hydrogen. In addition, Sinopec is engaged in new materials development to foster new momentum for transformation and sustainable development, with focus on environmental-friendly and recyclable new materials. In 2019, Sinopec Group Capital completed its strategic investment in Re-Fire and became a strategic shareholder of the company. In the next step, the two parties will further deepen the strategic cooperation to jointly develop domestic fuel cell materials and explore diversified application scenarios.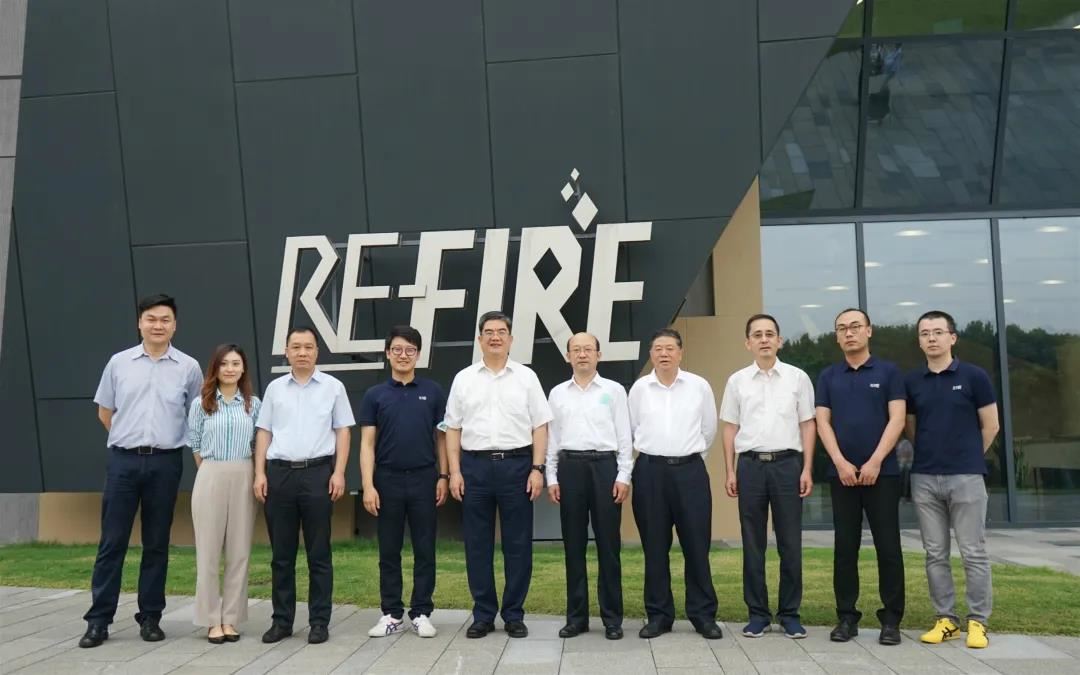 Chairman Huang Wensheng expressed his high expectation by proposing Re-Fire to focus on deep integration of big data technology and FCV, contributing to the integration of new-generation IT and traditional  automotive industry, making continuous break-through in improving fuel cell efficiency, emphasizing brand building and brand influence, so as to promote high-quality growth of hydrogen and FCV industry.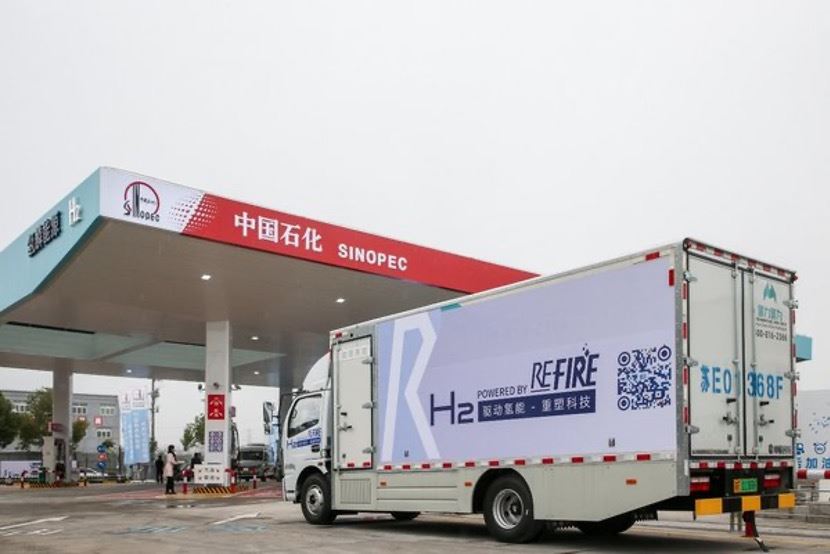 The year of 2020 bode well for the development of hydrogen and fuel cell industry in the upcoming prime decade. Moreover, China has huge market, sound industrial foundation and complete policy system. In the next decade, China will capture the growth window to be a pack-leader in the world in this regard. As the new chapter is turned on, we are looking forward to growing together with our strategic partners and promoting fuel cell industry to another step.